Continuous tempering furnace is to heat treating the ferrous metal product, so as the casting grinding media balls. Casting grinding media balls are now widely used in cement, mines, thermal power station, and construction works. But the qualified grinding balls, especially for high chrome grinding balls, need to do the not only the quenching but also the tempering.
Continuous tempering furnace is the tunnel type with wear-resistant materials, holofiber, refractory bricks, resistant wires, and ribbon, or burners together. The wheels, heat resistant steels are layout inside. The loading baskets go from the front-loading door to the back discharging door. The tempering furnace body is segmented. Each section has a thermocouple to monitor the temperature inside of the furnace. The operator can set the required temperature on the touch screen. The difference between the SV to PV is within 5 degrees. For the tempering loading system, we will supply the 2 tons delivery system alongside the furnace. The cycle time can be done on HMI according to the client's requirements.
Daily productivity is based on the client's processing technology. We suggest that the designed capacity should be the same as the quenching furnace.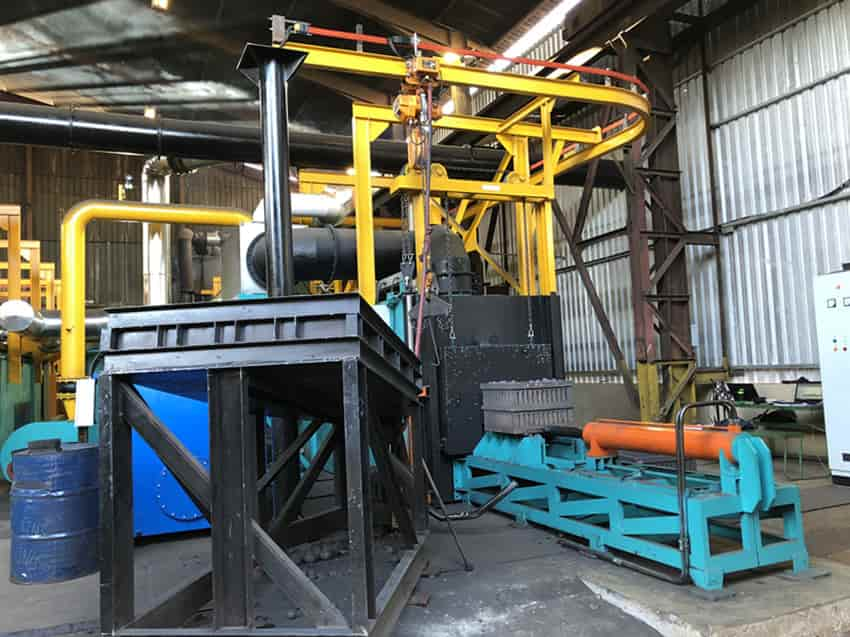 Furnace body
Heating system
2tons delivery system
Material loading baskets
Runners and wheels
Pushing device
Tipping device
Hydraulic station